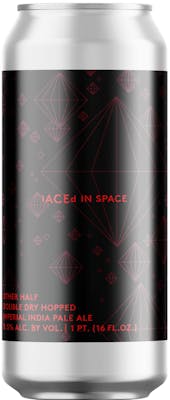 SKU: 19314
Other Half Brewing DDH lACEd in Space
---
---
Now with with even more ACE in your Space. lACEd gets the double dry hop treatment with more Citra and Galaxy to trash your tastebuds.
Hey! You got your ACE in my Space Diamonds. No! You got your Space in my ACE. Delicious! Two great tastes that taste great together. Real Citra and good old fashioned galaxy.

Are you 21 years old, or older?