Links Drinks Classic Transfusion Vodka Cocktail 4 pack 12 oz.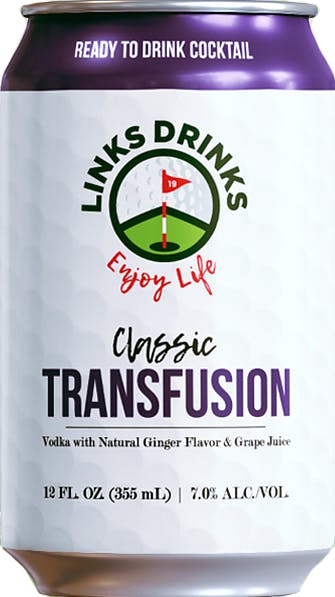 Unavailable
We're sorry, but this product is not currently available.
For years golfers have looked forward to this cocktail at the turn or in the clubhouse. Now, LINKS DRINKS has created a ready to drink Transfusion cocktail in a can!!! Yep...on the course, beach, boat, bbq at home, you can enjoy this golf tradition anywhere! Vodka with natural ginger flavor and grape juice.