Big House Pinot Evil 3L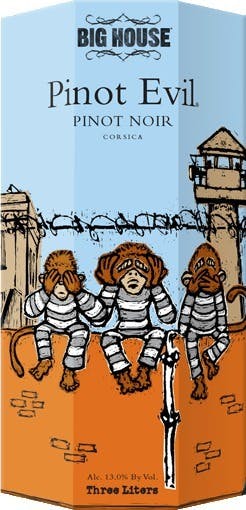 Big House Wines pay homage to the bootlegging criminals who brought Prohibition to an end and paid their dues in the Big House. Established in 1990 in Monterey County California, Big House Wine Co. receives its namesake due to the close proximity to the Soledad Correctional Facility, A.K.A. "The Big House."
This is a vintage item, but we do not track the vintage in inventory. The information shown describes a recent vintage of this item, but may not describe the vintage you will receive. If you require a specific vintage of this item, please contact us to inquire about availability.