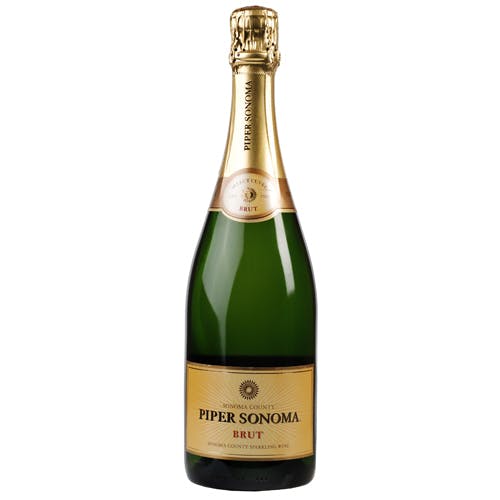 SKU: 3373
Piper Sonoma Brut
---
---
Primarily composed of Chardonnay, with some Pinot Noir, our Brut is dry and fresh, with a long elegant finish, possessing crisp citrus flavors with hints of green apple, mandarin orange and brioche. Delicious on its own or the perfect foundation for memorable mimosas and other classic cocktails such as our signature Sonoma 75. This sparkling wine pairs perfectly with crab cakes, sautéed shrimp or sushi.
A little scoury around the edges and sweet, but otherwise a fine bubbly. Dry and tart, it shows rich Meyer lemon, lime, strawberry, vanilla and yeast flavors.
Dec 15, 1997 Upfront and fruity, with lemon, lime, spice, ginger and even a touch of mint to its character. Tangy acidity carries the wine nicely.